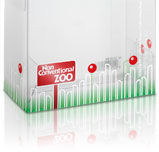 Bright effects, silver or golden colours, at any rate effects that look like metallic surfaces: hot printing technology is the most suitable method to reach results of this kind.
Hot printing technology is based on a silver thin layer with the decoration to be printed which is put on the plastic surface.
Hot printing technology, which makes packaging decoration so precious, is the only way to reach such special effects as gloss and brilliance.